FIND THE SME YOU NEED!
On this page you can find Small and Medium-sized Enterprises – SMEs offering for 5G and more specifically for the 5G PPP Phase 3 as follows:
Additional information on the expertise of selected SMEs is provided as follows:
Find your SME by topic of the 5G PPP Phase 3 Call

The 5G Infrastructure Association has defined a "pre-structuring model", providing suggestions and recommendations with respect to the topics called for in the Phase 3 of the 5G PPP. Below you can see a table with SMEs showing expertise in relation with each topic. The results are based on a survey the To-Euro-5G project organised in the SME Working Group.
The 5G PPP Phase 3 topics are listed in the table below in ascending order, and SMEs related to each topic in alphabetical order. Just click on the name of the SME to get more details.
Find your SMEs by the Business Verticals
The 5G Infrastructure Association has identified five vertical sectors where 5G may have a critical impact (the corresponding white papers can be downloaded here). Below you can find in which business sector(s) SMEs could contribute in use cases. The Business Verticals below are listed in alphabetical order – same for related SMEs.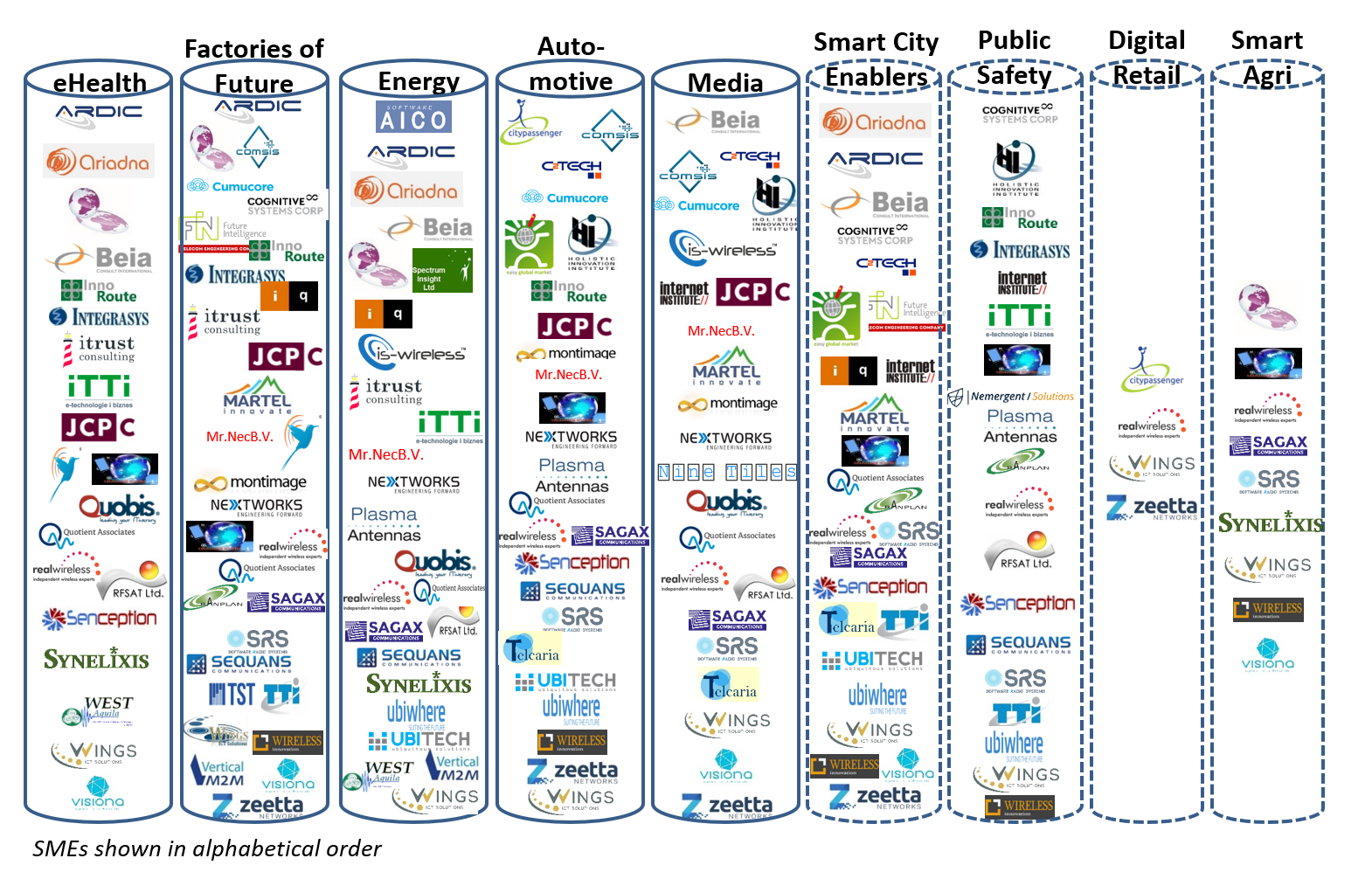 Additional Information on SMEs
Additional information on SMEs is provided below. Please note that not all SMEs listed above are included in this section.
The Brokerage tool
The Brokerage tool was used in phase 1 and phase 2 of the 5G PPP. It is designed to allow SMEs in particular to post their competences and to be found by proposal leaders looking to adopt such skills for their proposals – or to improve their SME level participation. Availability of the Brokerage tool for 5G PPP Phase 3 is currently under discussion..
SME Brochure – SME Expertise and Skills in the 5G Domain
SMEs have a great added value in providing innovative concepts and solutions that could be used in various places in the 5G value chain. SMEs have the agility and flexibility that are required in a fast evolving technical and market landscape. They are willing to work with larger industrial companies and research organisations to develop leading 5G solutions for the global market. Find SME offering in the "SME Expertise and Skills in the 5G domain" brochure.
Success stories – SME expertise and innovation in 5G
Below you can find Success Stories of the SMEs which help you:
To identify SME expertise and innovation in 5G;
To understand what each SME has already achieved in 5G; and
To see future business potential / co-operation possibilities with SME.
You can find the SME success stories below in alphabetical order.

InnoRoute mission is to provide innovative routing solutions. In a former business project the company developed a packet processing library which was the basis to launch a router project. Begin 2015 we got the SME1 project TRUSTNODE to perform a feasibility study for an IoT router. Coaching support provided by SME Instrument helped us working out business cases.
Download the success story

IS-Wireless is a software developer and IP provider specializing in advanced solutions for wireless systems. IS-Wireless develops 4G and 5G algorithms, protocols and tools. Our clients are primarily early technology adopters including ODMs, OEMs, chip vendors, and operators. The company is engaged in EU H2020 and FP7 projects on 5G.
Download the success story

Nextworks, an Italian R&D SME with 45 employees, operates in the telecommunications sector and collaborates with some of the major European manufacturers and operators. The company's team boasts long-term experience and proven skills in control plane technologies for wired and wireless transport networks, with strong focus on NFV and SDN applied to 5G. Nextworks R&D division actively participates to standard development organizations, contributes to IETF/IRTF and ETSI NFV, is observer in various ETSI steering groups (OSM, NFV, MEC and NGP), and actively participates in multiple international projects on NFV, SDN, 5G and IoT.
Download the success story

Ubiwhere is a Research and Innovation SME, based in Portugal, developing innovative and user-centred software solutions mainly focused on two main areas namely Telco & Future Internet as well as Smart Cities.
Download the success story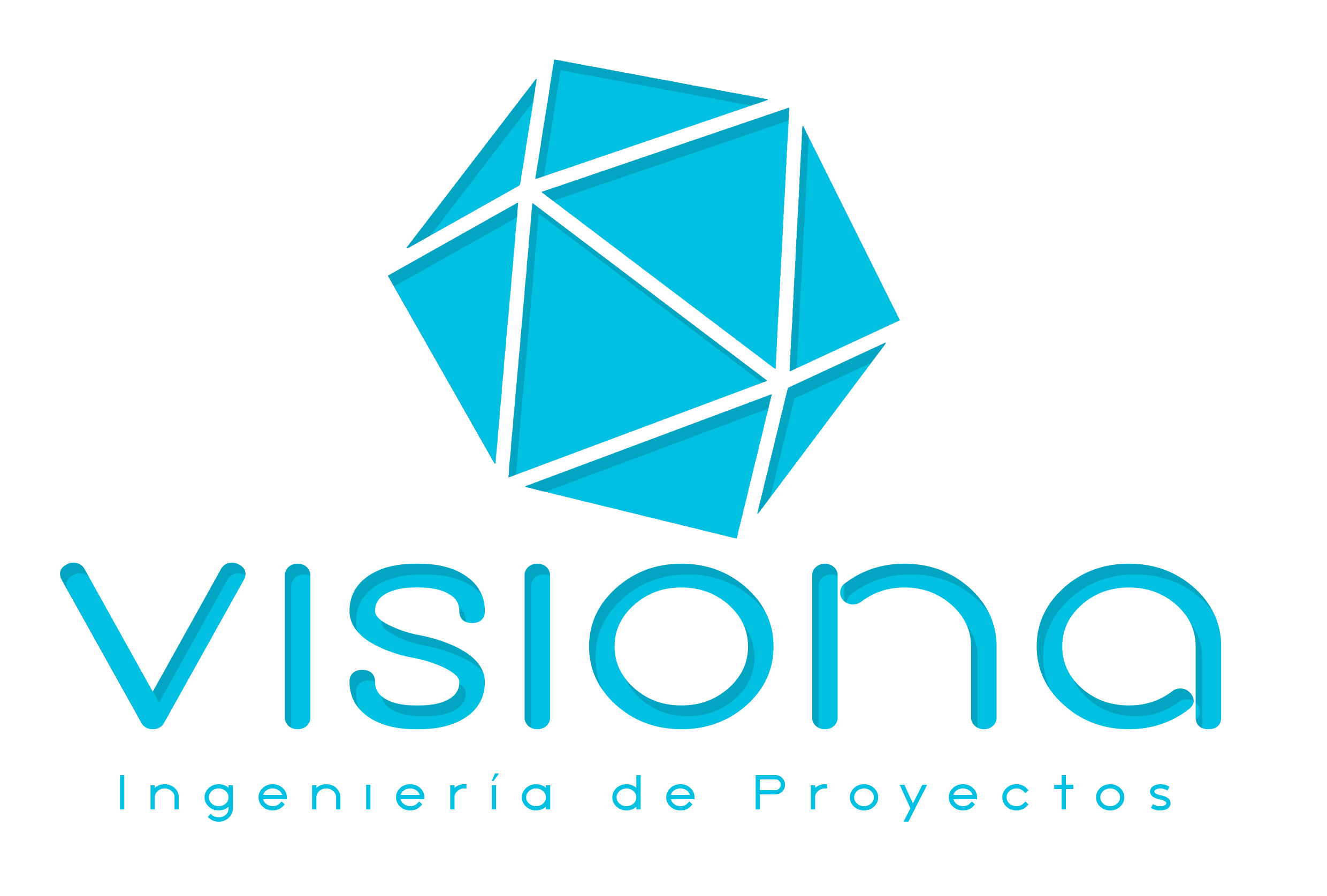 Visiona Ingeniería de Proyectos is a high tech SME with wealth of experience in the design, development and deployment of systems and innovative engineering projects for our clients. Visiona's R&D division actively participates in novel projects such as those involving 5G, Smart Cities or Innovative Agriculture."
Download the success story

WINGS is an SME that focuses on the development of software for various vertical sectors (namely; water, energy, smart cities, food safety, health, transportation, finance) through advanced wireless, cloud/IoT, big data and security technologies.
WINGS has an extensive portfolio of participation and leadership within research projects in the abovementioned areas, including 5G projects.
Download the success story